Welcome To RichwoodKW!
At RichwoodKW we go above and beyond to separate ourselves from the competition.
With over 20 years experience manufacturing finely crafted solid wood furniture and cabinetry we use hand picked premium Canadian lumber and custom epoxy pours to make our Hand crafted furniture and cabinetry exceptionally beautiful and sure to please even the most discerning individuals.
We specialize in Solid wood and Epoxy Pour Dining Tables, Kitchen Cabinets, Bathroom Vanities, Coffee Tables, Wall Units, Bars, Fireplace mantle, Barn Doors, Closets, Charcuterie Boards and Coasters.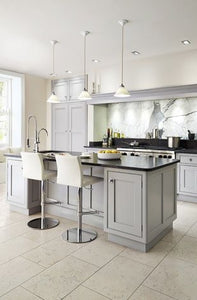 We have purchased several of Richwood KW's charcuterie boards for friends and family as gifts - everyone loves them! They are so unique!

Karen A.
The river table we ordered is the centrepiece in the room. It is so gorgeous, we can't stop looking at it. Thank you Richard!

Erin T.
We needed a desk to fit perfectly into our new at-home office. The table Richwood KW produced exceeded our expectations - not only is it beautiful, the design is functional, and the ordering process was easy.

Dee N.